Dr. James Grimmett practices at two clinics both located in the Riley Park – Little Mountain neighbourhood of Vancouver:
• Vancouver Racquet's Club (4867 Ontario Street @ 33rd)
• Main Street Physiotherapy (Main Street at 32nd)
Dr. Grimmett is currently on sabbatical completing his final level of DNS training. He is back in clinic December 27. Bookings can be made online for Dr. Grimmett at the VRC clinic.
While away Dr. Grimmett has two practitioners looking after his patients.
• Chiropractor – Dr. Kristian Frantzen at the Main Street Physiotherapy Clinic: 604-568-2744
• Physiotherapist – David Carter at VRC: 778-839-0779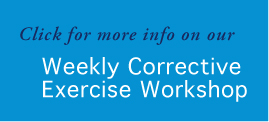 What my clients have to say
Dr. Grimmett, has been a valuable resource for me. He has helped with the recovery and healing of various injuries over the years. Not only does he treat the specific injury but he also provides techniques and exercises to improve and strengthen the injured or weak area of my body. His passion for his work is infectious. I appreciate that Dr. Grimmett is up to date with the latest developments and the latest techniques that are applicable to his work in Active Release. He has an excellent approach to chiropractic!
Dr. Grimmett has a professional, calming and empathetic demeanour. He has a thorough understanding of anatomy and possesses excellent assessment skills. I confidently refer my patients to him.
Denise Drisdelle
Patient and RMT
I have suffered from 2 herniated discs in my lumbar area for over a decade, and I have been crippled by them on numerous occasions. Typically it takes 3-4 weeks to fully recover, but under the care of Dr. James Grimmett I was able to be back in the gym and training martial arts within a week. The most amazing aspect of the treatment was Dr. Grimmett's use of neuromuscular physiology and developmental neurology to help me control and relieve the symptoms within a few sessions. No drugs, only a few alignments, and an intelligently designed exercise plan, accomplished what years of abdominal exercises, stretching and back hyperextensions could not. He helped me identify the root causes for my lumbar issues, and succinctly explained, relying on sound medical and scientific evidence, the adequate course of action. I have been involved in biomedical research for over 15 years, I would highly recommend Dr. Grimmett to anyone who is truly serious about learning how to heal naturally. He is an outstanding clinician and scientist.
Ismael Samudio, Ph.D.
Immunotherapy scientist